Our Advanced Admit option is a great way to secure a seat for a future semester!  Applicants are processed and reviewed on an ongoing or rolling basis.
The Advanced Admit admission offer is a provisional status.  In order to secure full admission all advanced admit applicants must complete the remaining general education and prerequisite requirements with a grade of "C" or better.  A seat will be reserved for the semester indicated on the student's application based on the following criteria:
High Academic Achievement Criteria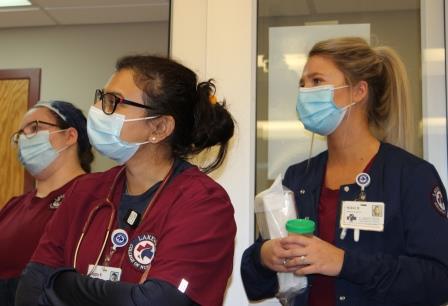 3.0/4.0 Cumulative GPA
3.0/4.0 Science GPA
2 of the 5 required science course requirements must be completed at the time of application
At least a total of 30 credits completed of required prerequisites
HESI Reading - score of 75 or better (other sections not required)
Enrolled or Licensed LPN/RN Criteria
2.5/4.0 Cumulative GPA
HESI Reading - score of 75 or better for LPNs (other sections not required)
Must have completed licensure before starting coursework at LCN
If you are interested in either of these options, please contact us at your earliest convenience!
If you do not meet the criteria for these options, please consider our Early Decision or Regular Decision options.