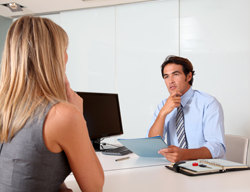 Students who are "Non-Degree Seeking" are not eligible for financial aid.
An LCN student who may receive any State or Federal financial aid must meet the following minimum standards of program guidelines and academic progress in order for financial aid to be awarded.
A student must be enrolled in an eligible program of study (degree-seeking status), which leads to a college level degree or certificate, or transfer equivalent.
A student must be enrolled in the minimum number of hours required by the financial aid program.
Only students who have graduated from high school or have a GED are eligible to receive financial aid. The exception is Ability to Benefit Criteria.
A student MUST apply for financial aid using the Free Application for Federal Student Aid (FAFSA). You may use the paper application or use the Internet to apply at www.fafsa.ed.gov. The LCN School Code is 010501.
If you are male and required to be registered for Selective Service you must be registered to receive student financial aid. If you wish to register electronically visit the Selective Service WEB site at www.sss.gov.
Provide verification documentation to establish accuracy of FAFSA information.
Eligibility for financial aid is determined by individual "Financial Need." Financial need is the difference between the costs of attending college for a period of attendance and the amount a student's family can be expected to contribute from their income and assets.
Because various sources of funds are limited, it is usually necessary to meet a student's needs by combining several forms of aid. This combination of more than one kind of aid is referred to as a "financial aid package".
Student aid will only be awarded based on LCN credit hours. When packaging awards no "concurrent" enrollment with another school will be considered.