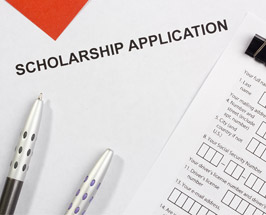 Each year, private donors present monetary awards to LCN students. Each of the donors determines the criteria for selection of the scholarship recipients. To view current listing of Lakeview Scholarships as well as other scholarship opportunities:
Lakeview's Listing of Available Scholarships
 
---
ATTENTION Vermilion County, Illinois Residents: Please apply for LCN Scholarships as the Gene Rudisill Scholarship Fund Trust provides funds to Vermilion County residents with demonstrated financial need.  Since 2002 the Rudisill Scholarship Fund has provided over 400 scholarships amounting to nearly $350,000 in tuition assistance to Lakeview students.
---
Students with commendable grade averages and/or with financial need should make application for a scholarship once they are admitted into Lakeview College of Nursing. You may access the Lakeview Scholarship Application at: 
Deadlines:
June 1 - Fall Semester
November 1 - Spring Semester
March 1 - Summer Semester 
Additional scholarship opportunities can be found within the following links:
www.discovernursing.com (Find a Scholarship Page)
F.A. Davis Nursing Scholarship
Nursing.org Scholarships